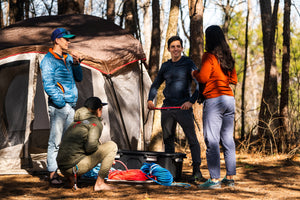 A veteran-owned, Latino-owned company, Lacaida was founded with one goal in mind: to produce the safest, prettiest, and most useful climbing rope in the world.

We take pride in being an Arkansas-based company, and endeavor to draw attention to our amazing climbing community and resources through our products.

Finally, we believe that we can help advance the state of modern climbing not only through product innovation, but also through inclusivity. We believe climbing is for everyone, and we strive to ensure representation of all climbers in our marketing materials.

from La Caída, Spanish for "the fall"